NEarly 30 Years of Excellence
Reliable & Professional Cabinetry Services in Central Florida
Our cabinetry product is stocked in our facility along with a woodshop, stone fabricating shop, and an assembly & delivery team. This allows us to coordinate and execute in a timely manner as well as react quickly to any service work that does not pass quality control.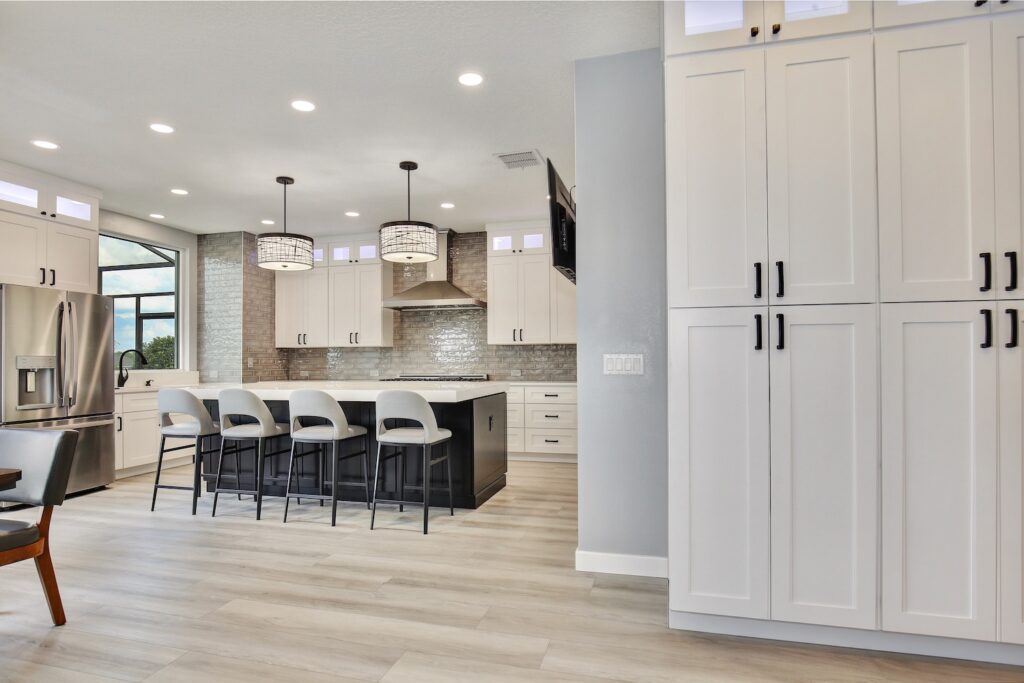 Fair, honest, & professional
Kitchens By Us offers a wide variety of kitchen cabinet styles, from face frame to frameless, shaker door styles to Raise panel door styles. With multiple color to choose from.
Our friendly and knowledgeable staff are committed to delivering the best quality products at affordable prices, with service that will leave you smiling! We are a family owned and operated company with strong roots in serving our community for nearly 30 years. Drop into our showroom for more information, inspiration, and excellent customer service.
"We take pride in our work and are committed to making each of our clients happy."
calvin chew, Owner of kitchens by us
Gary Barnes
owner and project manager
Fred Rogers
Wallpaper installer Specialist
Aaron Kelly
Painting Specialist
Jimmy Thomas
Painting Specialist
Our experienced team will be happy to discuss your project, answer any questions you may have, and provide you with a free quote for your project.